Read Reviews from our Mossy Dealerships in San Diego!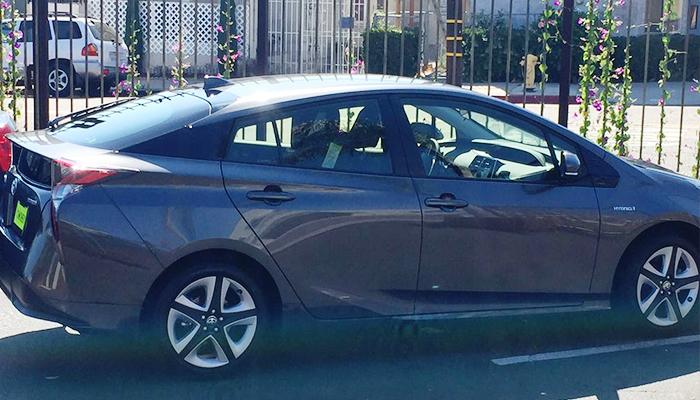 Thanks Mossy!!! We love our new 2016 Prius 3 Touring!! Such a smooth ride, I have to give Tom Larkin a huge shout out for helping us through this process and getting us the the RIGHT car for our family! Not only was he super knowledgeable about all the bells and whistles the new car has to offer, he is a nice guy too. (Yelp)
Elizabeth R. - Mossy Toyota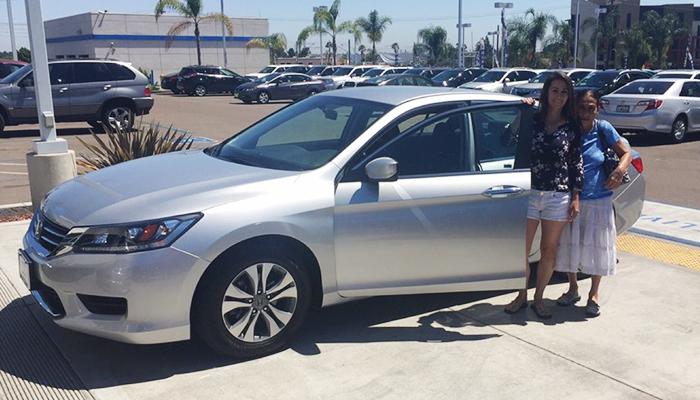 Ernesto and Enrique, these guys are knowledgeable, friendly, and funny. The experience was like chatting with old friends; very enjoyable and stress free. I recommend them and will continue to do business with them.
AJ G. - Mossy Honda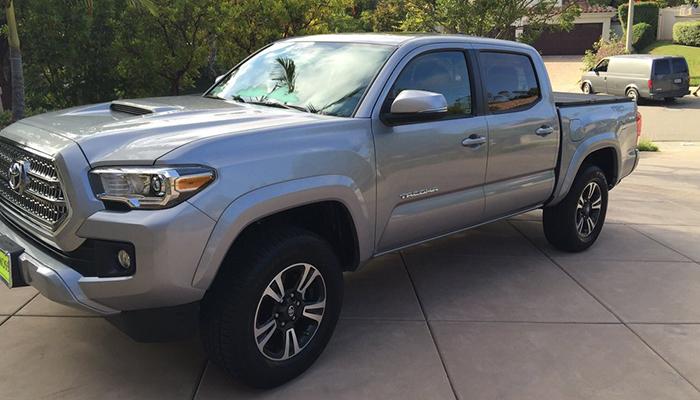 I came in looking for a pickup truck. Aleksey and the team were great. They were very knowledgeable and they worked really quickly and got me out of there in no time. By far the best experience I've had at any Toyota dealership. If you need great service I think it doesn't get any better than at Mossy Toyota.
Antonio E. - Mossy Toyota
Randomly walked in to check out a Fiat and ended home with a POP 500. John Kidd service was top notch, great personality. We didn't feel pressured, relaxed environment and even Al the finance guy was super cool. Thanks again John!
B.R. - Mossy Fiat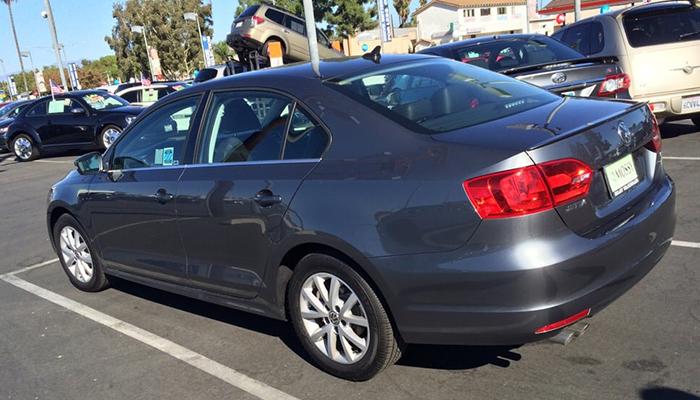 Buying your first car can be super scary but this dealership made it fun, easy experience. Shad was very prompt to address me and my mom and help us pick out a car that met my needs and wants.
Cassidy B. - Mossy VW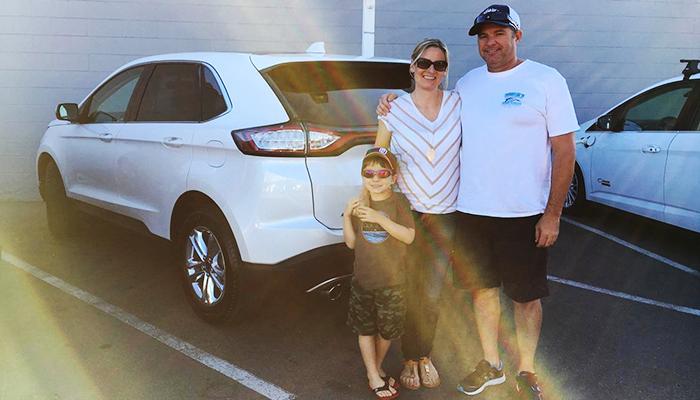 I am so happy with my new car! This is the 2nd Ford Edge I bought at Mossy Ford. The process from start to finish was easy, and the staff was very helpful! Thank you Josh, John & Paulette! I love my Ford Edge! And my son loves it too!
Utahna H. - Mossy Ford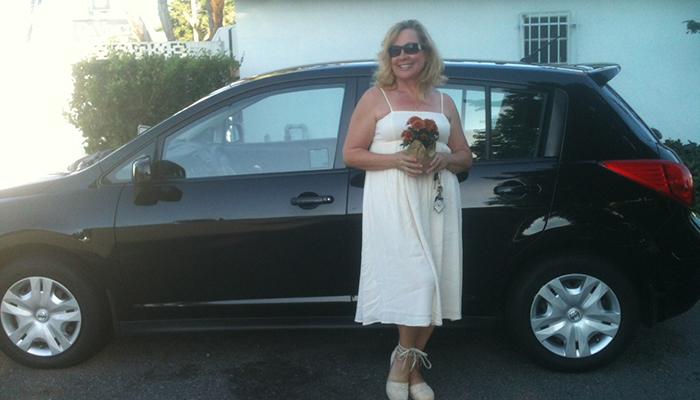 My experience has been nothing but good!
Michele D. - Mossy Nissan National City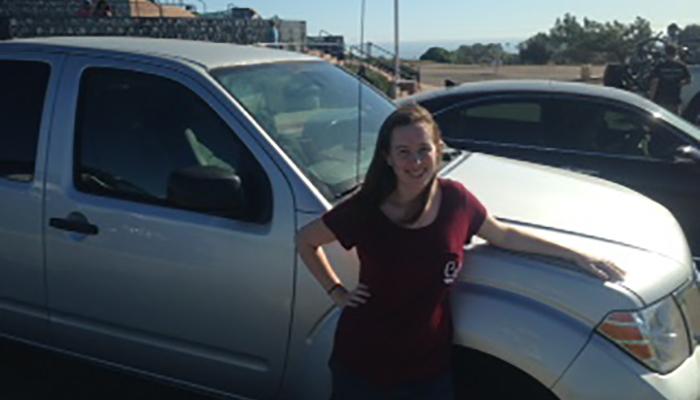 I purchased my 2015 Nissan Frontier last August
at the El Cajon Nissan dealership and the sales
people were great and friendly, would recommend
anyone to go there!
Robyn K. - Mossy Nissan El Cajon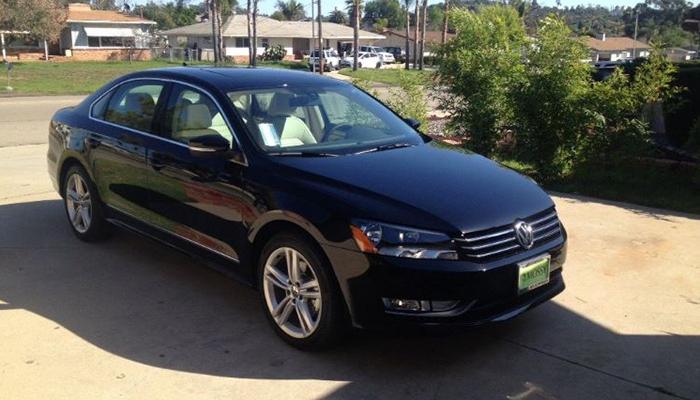 Came in to service my car and ending up trading it in for a Passat. Jason was patient and answered all my questions on the different cars, models, gas vs. diesel mileage, etc. They gave me a great deal on my trade in.
Jenna C. - Mossy VW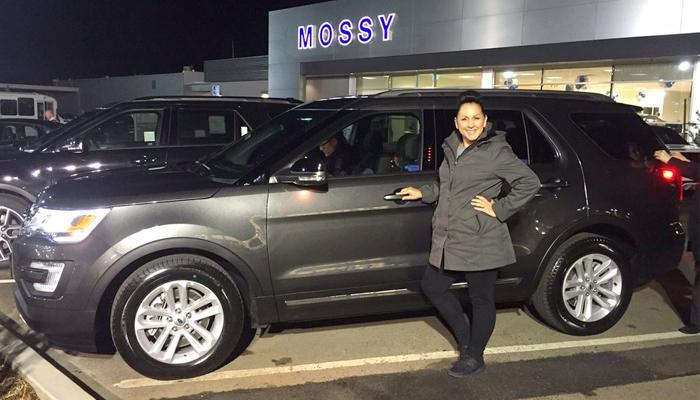 They gave us SUPERB SERVICE, they are definitely A+ business! Paulette also called a few days later, to make sure we were happy and asked if we needed anything, and if there were any problems or concerns to just give her a call! Thank you Mossy Ford, we'll be back to do business again!
Sandi C. - Mossy Ford
Everyone at Mossy Honda treated us with respect, polite and without that feeling you are being had. These are upfront honest people. And the service department is absolutely the best in San Diego. They have won our loyalty. Highly recommended.
Walker S. - Mossy Honda Lemon Grove
5 stars all the way!!! Thanks Mossy Toyota for such a stress-free seamless transaction!
Diana A. - Mossy Toyota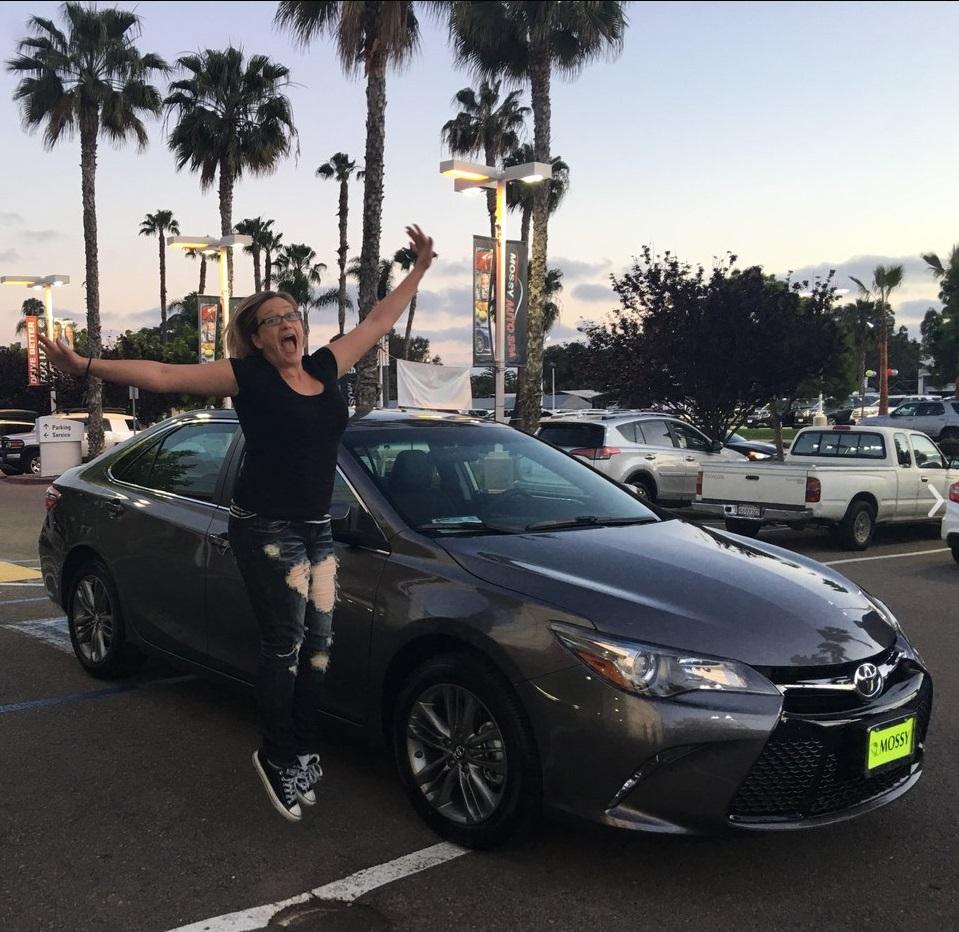 I had a wonderful experience purchasing my 2014 Toyota Prius here. They service BOTH of my vehicles and I couldn't be more pleased with my experiences. They are dog friendly as well which is a big perk for me.
Jenn M. - Mossy Toyota
So happy with my purchase of a new Ford Edge...Game Changer!
@Spensirsutton - Mossy Ford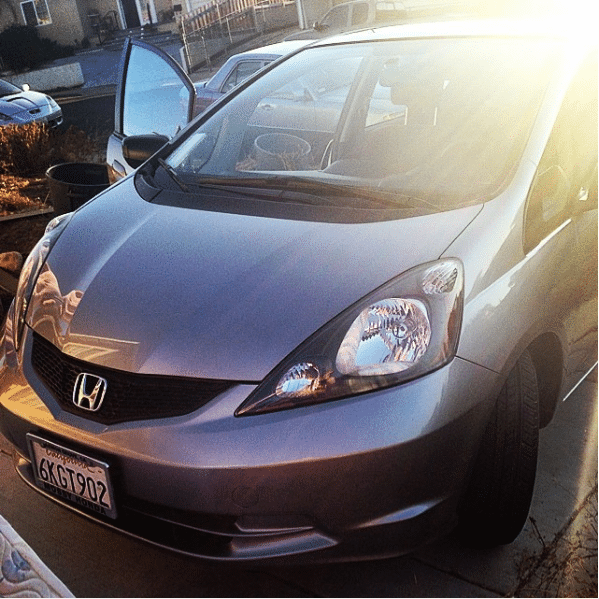 I am officially the new owner of this adorable Honda Fit! Love my cute little car!
@shelbyann24 - Mossy Honda Lemon Grove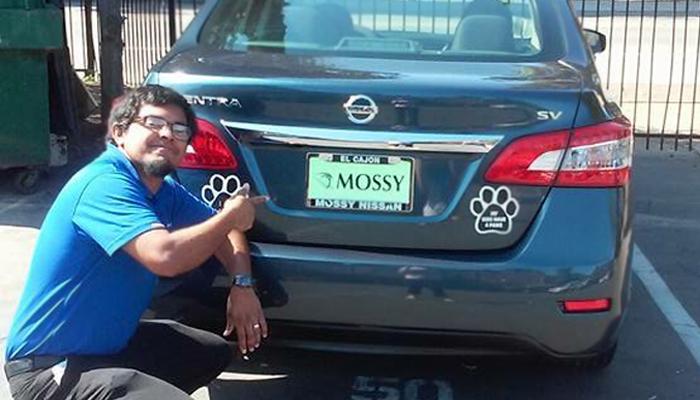 Best customer service every time without fail.
Elliot M. - Mossy Nissan Chula Vista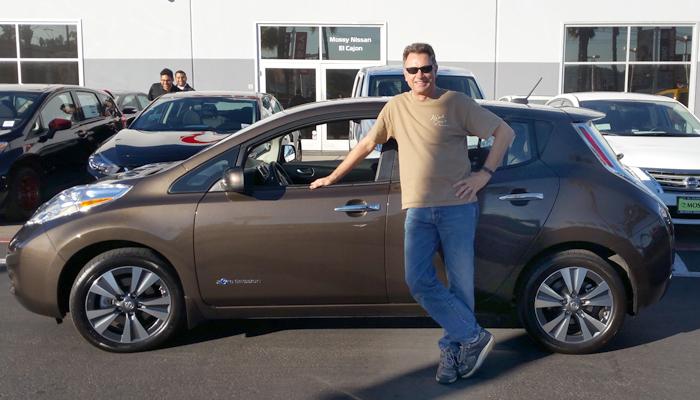 It was one of the best car buying experiences that we have ever had when buying a car. The Leaf is fantastic.
Curt S. - Mossy Nissan El Cajon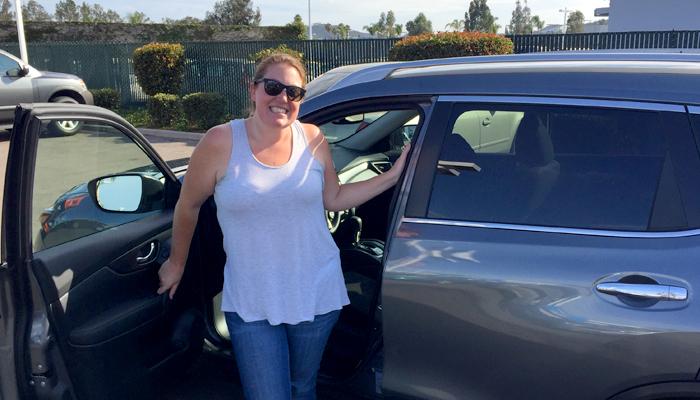 Love my Rogue! Great buying experience at Mossy Escondido and great service at Mossy Oceanside! Totally recommend them if you are looking for a car.
Francis B. - Mossy Nissan Escondido
---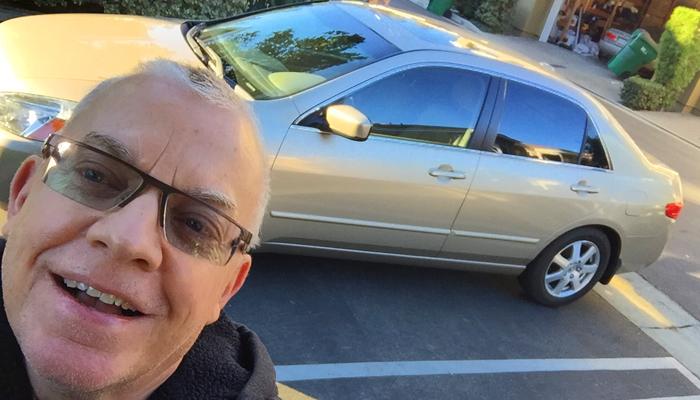 Purchased a beautiful 05 Honda Accord EX V6 with 23k miles!! This car operates like a brand new Accord, looks, smells and performs like new!! I purchased the car from Tom, great salesman and friend. Thank you Mossy and Tom for a sharp looking, newer, low mileage car!!
Gerald C. - Mossy Nissan Oceanside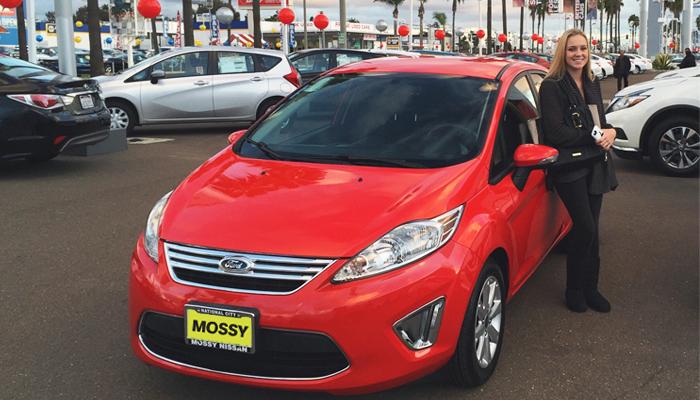 My experience was very helpful and good.
Alyssa M. - Mossy Nissan National City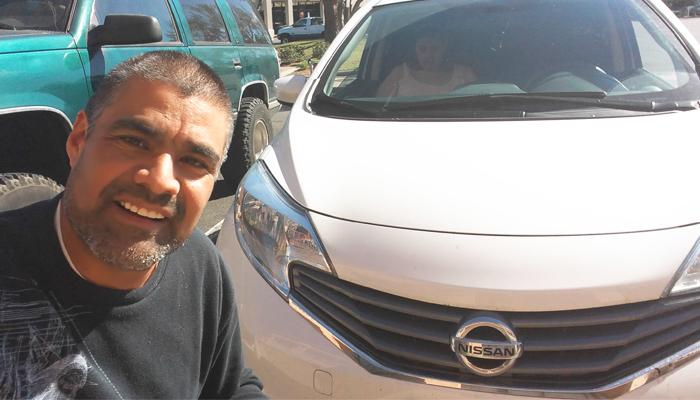 Great deals. Very Friendly. Easy to work with.
Fransisco C. - Mossy Nissan National City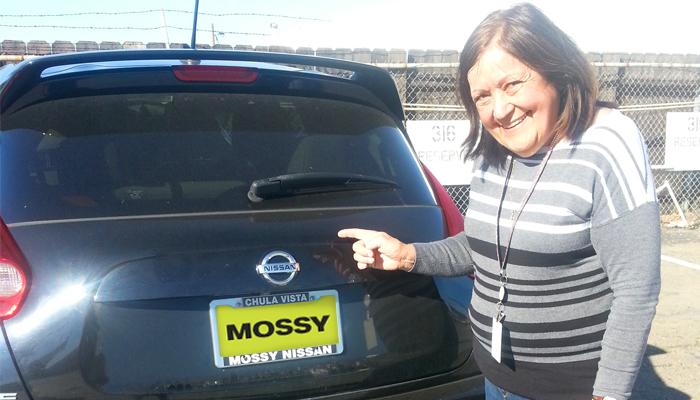 Excellent customer service in the the service department and sales.
Carmen G. - Mossy Nissan Chula Vista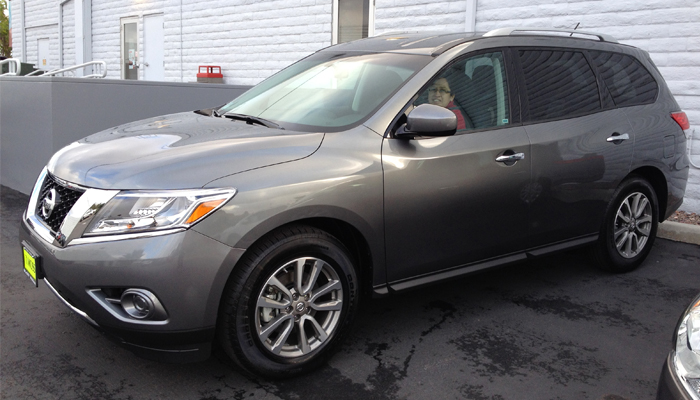 It was great. Everyone was very helpful.
Patricia F. - Mossy Nissan Kearny Mesa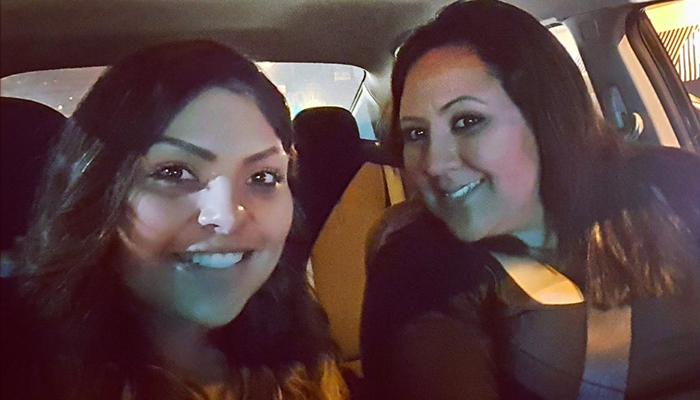 Customer service is amazing. I got my car at the Mossy Nissan in Clairemont in San Diego. Recommended to all my family.
Erika C. - Mossy Nissan Kearny Mesa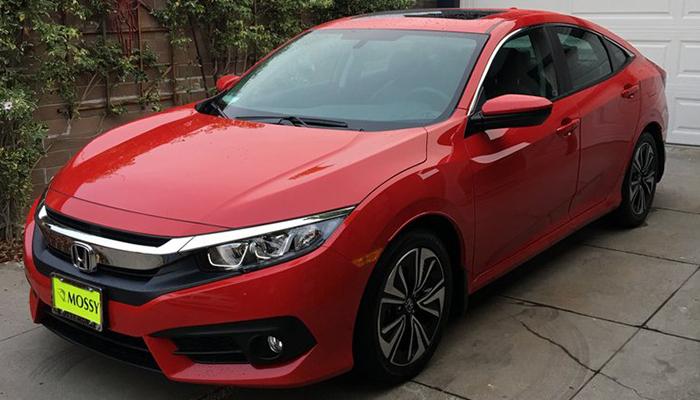 I had a truly exceptional experience at Mossy Honda over the weekend. This was absolutely a 5 star experience all-around, and I recommend that everyone check out Mossy Honda Lemon Grove for your next car!
John I. - Mossy Honda Lemon Grove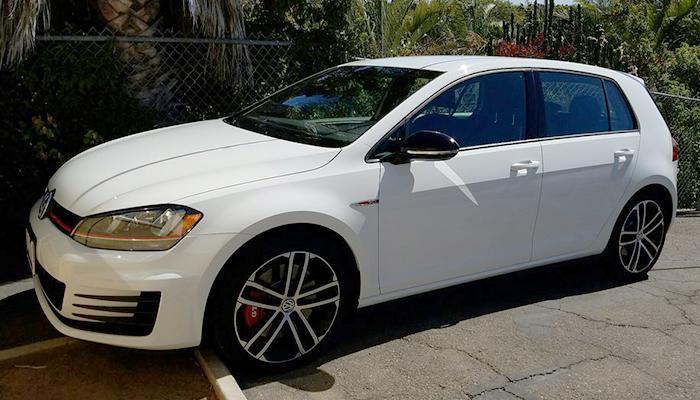 The car was fantastic to me and I purchased it the same day. There was no pressure from the sales team... My overall experience was good. George is a fantastic salesman that actually drives what he sells.
Joshua H. - Mossy Volkswagen
My daughter purchased a 2017 Honda Accord - it was her first time purchasing a car so she was a little nervous, but Mickey made her feel so comfortable. He was very professional and very knowledgeable. There was no pressure, just an amazing experience!
Phyllis S. - Mossy Honda Lemon Grove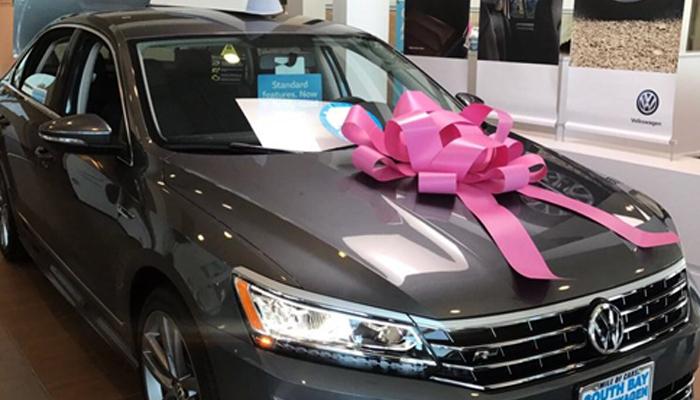 Perfect service, Simon, Matt and Dieter all made sure we had a good experience at Mossy Volkswagen. Got a really good deal on a 2017 Passat. I highly recommend anyone who is looking for a car to stop by!!!
Saul S. - Mossy Volkswagen Escondido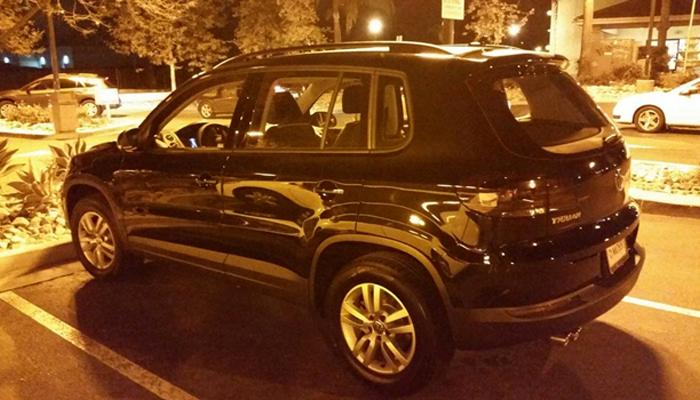 This is the second lease I've done with Mossy Volkswagen in Escondido and I love this dealership. No hassle or haggle with them, they are the best. Pete went the extra mile to offer a better solution. I highly recommend a visit to this dealership and ask for Pete, he just got married too! Congratulations Pete!
Norma L. - Mossy Volkswagen Escondido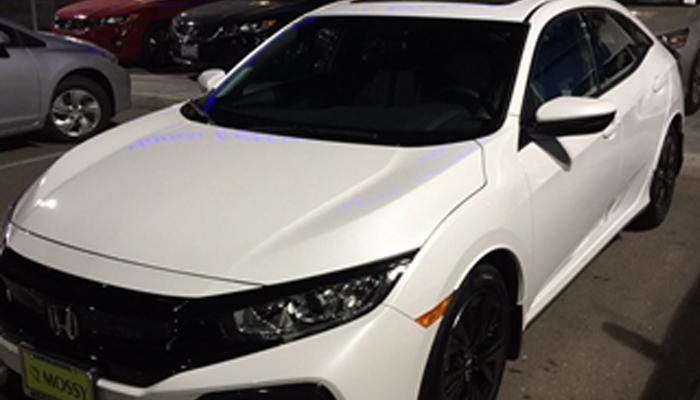 I definitely recommend Mossy Honda. I have been to different Honda dealerships in San Diego, but only Mickey helped me to get a specific car that I wanted. Plus, they treat you with respect and no pressure to buy ...... thanks to the crew of Mossy Honda for great service.
Mark D. - Mossy Honda Lemon Grove
Very professional people, and a great customer service experience from everybody at this dealer service department. A special thanks to Manager Mike E. and my service advisor Piero B. You guys deserve more than 5 stars. I will always use Mossy Toyota on Mission bay for my vehicle service.
Fenny P. - Mossy Toyota

Excited to continue my EV journey with another Fiat 500e lease thanks to the awesome crew at Mossy Fiat!
Gregory B. - Mossy Fiat
I'm happy with how I was treated here. I shopped around at four other dealerships before deciding to lease from Mossy Ford. Billy and Jake were the sales staff who worked with us, they were courteous and decent throughout the bargaining session. Never felt talked down to or intimidated by their sales jargon.
Martha W. - Mossy Ford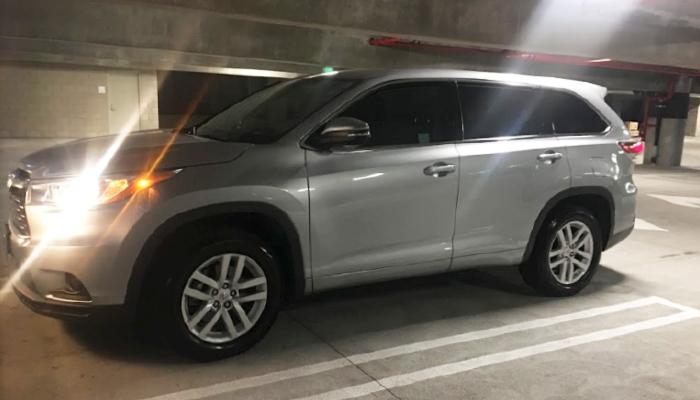 I have had nothing but great experiences since purchasing my Highlander here! Demetrio the sales guy was awesome he knew what I wanted and I walked out of there with nothing less. Thanks guys!
Magali S. - Mossy Toyota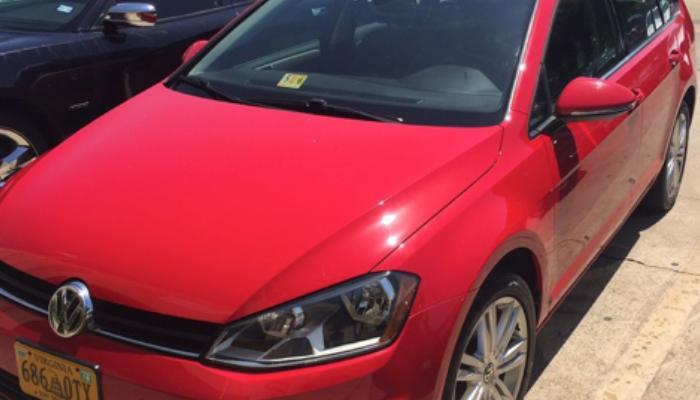 My husband and I were eagerly awaiting the arrival of the Golf Sportwagen and were very specific with what we wanted. After visiting two other local dealerships who tried to convince me to settle for less than what I wanted Joe responded to an internet query I made using USAA's car buyers program. He asked me to give him 5 minutes and guaranteed he could find my car. I was skeptical, but he found exactly what I wanted in 5 minutes and made the process very easy. I love my car and highly recommend this dealership.
Tabitha K. - Mossy Volkswagen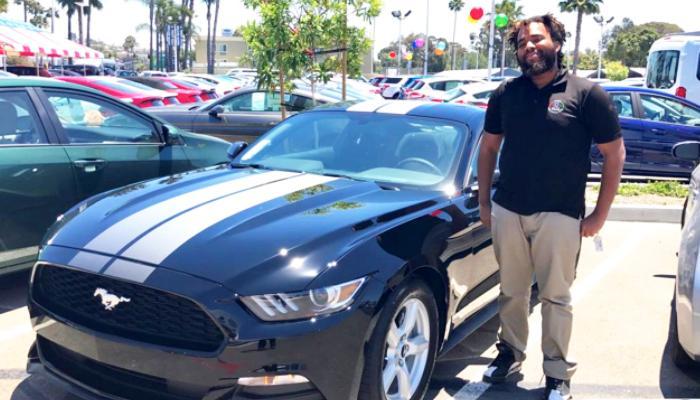 Jimmy Naranjo is a phenomenal car dealer. This was my first car purchase and he made it smooth and painless. Also, he made himself really accessible to answer any and all of my questions.
Kyler N. - Mossy Ford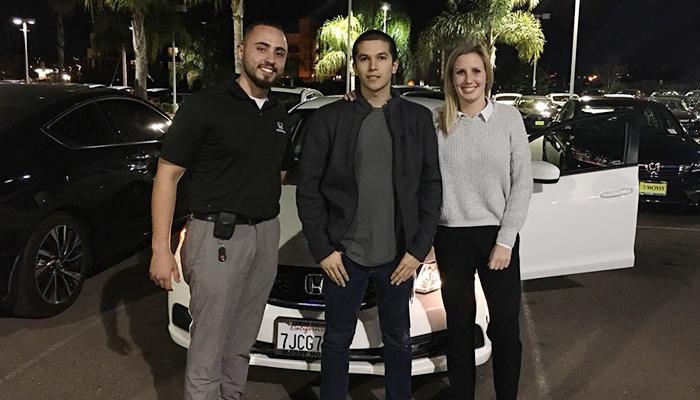 Great service!! Friendly, Fast, Awesome quality cars to choose from and prices. Thanks to Ryan, Fadi, and Jessica!! We chose a Civic and it drives great. Thank you!
Leslie P. - Mossy Honda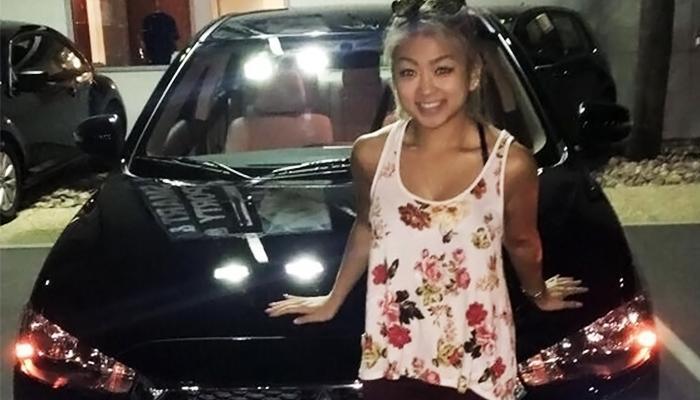 This kind of dealership is exactly what I needed, people who care about their customers and not about their sales. I'm so thankful and happy that I got a BRAND-NEW car at such a young age. Thank you guys!
Koko L. - Mossy Mitsubishi Escondido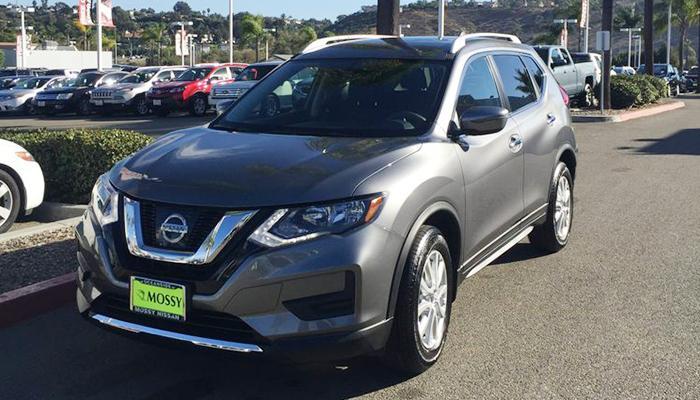 They gave us exactly what we wanted (the perfect car at a great price) and made sure we were attended to the whole time. No games and no waiting around, and because of that, I will gladly have recommended this dealership to friends and family. Thank you Mossy Nissan Oceanside!
Janelle P. - Mossy Nissan Oceanside
---
Thanks Dean and sales team at Poway Nissian! We are and will be part of the Nissan family for life!!
Angie B. - Snap21.com - Mossy Nissan Poway
I want to just say I had the best service buying a car here and I highly recommend buying a car from here. From the start Andy listened to exactly what I was looking for and so helpful in getting me what I want. Romio who helped out too was so accommodating and fabulous to work with.Thanks guys!
Addie M. - Yelp - Mossy Toyota
Best dealership I've been to! They hooked me up with my 2017 Honda Civic and I wouldn't go anywhere else (: They took great care of me and even made sure to beat the price of the other dealership I went to. They earned my business for life
Sohaib A. - Yelp - Mossy Honda
I had the best experience here when buying my first new car on my own. They made the process smooth and easy. My sales man Scott was great with knowledge and helping and also his personality made it even better. Buy a car from here!!!!
Samantha L. - DealerRater - Mossy Nissan Chula Vista
I purchased a new Camry from Mossy Toyota, Gary Thuma was very helpful in the purchase process, he is very nice, patient, and also very professional. I appreciated his great help!
Junmeishao - DealerRater.com - Mossy Toyota
I spoke with Miguel and Kevin about my CR-V. The price they had quoted me was fair. When I went to the dealer to pick up my new car I expected the worst but to my surprise it was quick and painless. Thanks guys!
Stephen J. - Edmunds - Mossy Honda
---
I recently called/came here to inquire about buying another car. Thu was the sales rep that assisted me online and in person. Her services was outstanding!!
Tami R. - Yelp - Mossy Toyota Pacific Beach
I recently purchased a 2011 Jetta from a used car dealership down the street. Being it's used I wanted to get it looked at and serviced. They were super friendly and very helpful. It's my first time ever owning a VW, they were helpful about maintenance and I would definitely bring my car back :)
Ruben S. - Yelp - Mossy Volkswagen
This was the best new car experience I have had in a long time, Mossy VW made the purchase fast and easy. What a no brainer if you are looking for a new car what's better than a VW. Can there be a better dealership Mossy!!!!!!
Cketch - DealerRater - Mossy Volkswagen Escondido
---
I have had nothing but good experiences at Mossy Fiat. The service staff has always been found to be helpful, knowledgeable, and courteous. Kudos to the staff.

Robert K. - Cars.com - Mossy Fiat
Friendly, knowledgeable, presented all our options in a very clear and not pushy manner. We will definitely recommend!
LRuppert - Cars.com - Mossy Nissan Kearny Mesa
I had a good experience in buying my new car. Staff are very knowledgeable of the car I purchased. Staff are not only friendly but also courteous and professional.
Mcperez07 - DealerRater.com - Mossy Nissan Poway
---
I worked with Tommy Roan, the most patient, laid back, and helpful sales rep I have ever met. If you're looking for a car, I would work with him or this dealership. Very helpful and very supportive staff.

Calzada_Alec - DealerRater.com - Mossy Ford
Great people in the service department. Nothing but helpful guys. Would def recommend to all.
Pricilla M. - Yelp - Mossy Nissan National City
Everybody was very helpful and got me in and out of the dealership fairly quickly.
Tstrange10 - Edmunds - Mossy Nissan Oceanside
---
Hands down, excellent service! We've been loyal Nissan customers for many years now and each location never fails us. Continue the great work!

Hurjane V. - Yelp - Mossy Nissan Escondido
Went in today to get an oil change and have some things checked on my car. I was in and out quickly and had great service from Ryan! The waiting room was clean and the kid area was great! Definitely will be returning for service!
Kasey B. - Yelp - Mossy Nissan El Cajon
Really enjoyed my time finding the car of our needs. Thanks to the Mossy group at Kearny Mesa, CA. We leased a 2016 Rogue SV - really nice
Christopher M. - Mossy Nissan Kearny Mesa
---
We worked with Zino and found him to be friendly, knowledgeable, helpful, and above all, patient with our very specific requests in a new 4Runner, Zino worked with us for over two months until he found the exact car we wanted, was always prompt in making and returning phone calls, professional, and fought to give us the best deal on our trade-in and made the entire process pleasant and agreeable. I highly recommend Zino to anyone who is interested in purchasing a Toyota. We love our new 4Runner, and did not have to settle for anything less the best. We will definitely be using Zino again to purchase vehicles in the future.

John S - Yelp - Mossy Toyota
GO TO MOSSY LEMON GROVE!!
Really, I had been shopping for a month and had been to Kia on Kearny (don't go), several lots at the mile of cars, been shopping online and found this gem. Jaime and Nelvis were great and took care of me. Personable, knowledgeable and down to earth. They took their time to explain things even though they had been closed. These people do business the old fashion way. There is no pressure and they really want to help you get into the car that you want. It sounds cliche but I'm being honest to those fellow Yelpers that need guidance. Give them teh change or the people from Mossy Toyota in Pacific Beach.
Mrs M. - Yelp - Mossy Honda
"When I purchased my Nissan Versa SL, I did so with baited breath. It was the first brand new vehicle I had ever purchase in my life, and having heard so many horror stories from friends and family over the years, I was prepared for battle. As it turned out, no battle armor was needed. Not only did the sales staff guide me through the car buying process, they also informed me of a sales incentive I was not even aware of, and they, as well as the parts and maintenance staff, made good on everything they promised. Mossy assigns one person as your "go-to" whenever maintenance is needed, so I don't feel like a number when I show up. I still love my Versa, and whenever it's time to schedule maintenance, the staff are always friendly, courteous, and helpful."
Peggy - Yelp - Mossy Nissan
---
They made buying my '15 GTI a breeze. I bought a '14 Passat TDI for my dad last July at another dealer off of Balboa and the 163, and while their facilities were nice, that's about where their service stopped. It took 5 hours to pay for a vehicle! I'll never go back to that other dealer, I have found my VW home in Mossy. I was in and out of Mossy in 2 hours once they had the exact car I wanted from their other lot. I was there the previous day and went for a test drive. They offered to go pick up the car I wanted right then, but I wanted time to get over the idea of another new car. The sales consultant, Mariah, made sure she either gave me the right info from what she knew off the top or she went and verified with her manager about options, stock available, etc. She was a delight to work with. I felt the whole staff really went above and beyond. They were all really down to earth and it was a pleasure to do business with them. As long as I am in San Diego, they will be the ONLY VW dealer I will use!

Michael M. - Yelp - Mossy Volkswagen
I absolutely love this place and both my Jetta's Pete Alvaro helped me purchase two of my vehicles and let me tell you he was by far the most helpful agent I've ever encountered! He's a very nice and professional guy who made me feel very comfortable and at ease when choosing both my cars. Both experience were awesome. He provided a great experience and answered all my questions! (Minding the fact that I'm indecisive about everything and ask about every question in the book ha). Even after both my purchases he keeps in contact to follow up to see how my car is and informs me that if there is ever a problem to just give him a call. That's what a call an ideal car sales representative!! I give my entire car experience at this place at A+!
Daisy A. - Yelp - Mossy Volkswagen Escondido
Oh my gosh! This was the best car buying experience I've ever had. Haggle free, top dollar for my trade in and the sales people "all of them" were fantastic! We were treated like family. I have purchased several new cars in my life time, and this was by far the best experience I've ever had. In and out within two hours! Totally unheard of! I would refer Mossy Fiat to friends and family for sure. I am super happy with my brand new Fiat Turbo 500! It's fast, fun, and more eco-friendly than my prior 2005 RX-8. I'm so happy that I went to Mossy Fiat! THANK YOU MOSSY FIAT!!
Jen L. - Yelp - Mossy Fiat
Buying a car can be a scary thing or an exciting thing. The people at Mossy Toyota made the process so easy. I flew from LA to San Diego just to come to this location. James helped me pick the car that would be the most convenient for my lifestyle. I drive a lot, so I went with a 2017 Prius 2 that I saw online in their inventory. I applied online and was pre-approved to finance the car. The Mossy Team is very personable and very professional. I will certainly be referring friends and family.

I recently purchased a 2018 Toyota Sienna. Dylan the salesperson and Andrew the finance person were absolutely excellent! They didn't have the color we wanted but Dylan got right on it, found what we were looking for and had the car brought to Mossy. Andrew was very efficient and had great customer service. He clearly understood my needs and desires to have the final process be smooth and painless.
Ken S. - Mossy Toyota
I went into Mossy Ford Mission Bay to look at the new 2018 Flex. And today I have a beautiful Ford Flex in my garage! My experience there was one of the nicest car buying experiences I've ever had in my 40 years of buying cars. Buying a car can be stressful at times, but not at Mossy Ford. Even the financial part was made easy and very pleasurable! This is my first Ford and it won't be my last.
Dino C. - Mossy Ford
---
My wife and I felt like valued customers from the moment we walked in the door. We were particularly impressed that the managers (Travis and Jared) showed us every courtesy and really worked hard to get the best vehicle for U.S. On our first visit, we were unable to get the interest rate we wanted with the bank after several hours at the dealership. Time was running late and my wife (and dog) were too tired to continue and we told them we would come back to try again in a couple of weeks. Only thing was, we needed a rental car for a short trip up to Redlands the next few days. The GM, who overheard our request and seemed to be locked in to our situation, gave us beautiful car to drive (a Juke) at an unbelievable low price to help us out and make our travel easier. For us, that was about as good as it gets! We returned to Mossy Kearny Mesa about 20 days later and purchased a new Versa. We are very happy with the vehicle, the terms, and the incredible support from the staff who helped us get everything we wanted and more. All in all, a 5 star experience! Many thanks to Sonny, Gloria, Claudio, Travis, Jared, Sean and Tonya!

Daken S. - Yelp - Mossy Nissan Kearny Mesa
I love this Nissan! I bought my car in 2012 and have dealt with them ever since. They are so caring and always go out of their way to help their customers. My aunt and I both got our cars here and have never had a bad experience. Every time I go they remember who I am and remember the problems I previously had with my car and ask if everything is still working alright. I had a broken taillight and had bought a new one online and they replaced it no problem! I have dealt with multiple people but Jeff Benz from Poway has always been so caring and has really helped me with my car. I recommend this Nissan to everyone! Their customer service is amazing and they are quick and efficient! And who can beat a free car wash every time your car is serviced!!
Liz I. - Yelp - Mossy Nissan Poway